Toyota Yaris Hybrid (Yaris XP21) has the best battery on a hybrid car, and it is the world's most fuel-efficient, consuming just 3.4 liters per 100 kilometers. It is powered by a 1.5 HSD e-CVT Hybrid 36-liter petrol engine.
This engine can produce 75 horsepower and 111 Nm of torque. The vehicle accelerates from 0 to 100 km/h in 11.8 seconds and has a top speed of 165 km/h.
The volume of the fuel tank is 36 liters. According to the manufacturer's data, highway fuel consumption is 3.3 l/100km, urban fuel consumption is 3.6 l/100km, and average fuel consumption is 3.4 l/100km.
Declared consumption: 3.4 l / 100 km
Combined Power: 114 HP
Weight: 1,224kg
CO2 emissions: 64 g/km
Price: Starts from 22,000 dollars
Besides Toyota Yaris, some other hybrid car models provide good battery power and high fuel efficiency.
Toyota Corolla 1.8 Hybrid Business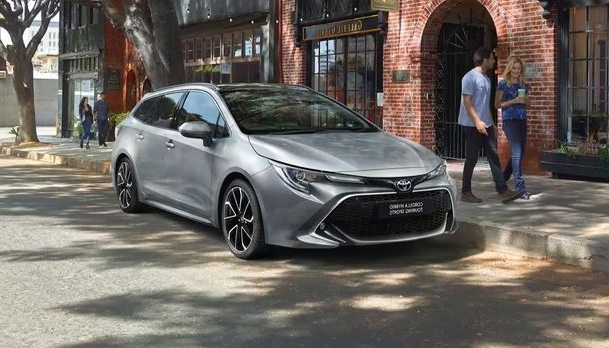 The Toyota Corolla Hybrid offers a comfortable ride, plenty of safety, and good economy. The Toyota Corolla is designed to deliver reliability at a low cost. The Toyota Corolla Hybrid is considered one of the best hybrids for fuel-efficient cars.
It can be positioned a little lower with an average of 4.2 l/100 km, but in the specified business version, thanks to the specific setup, it simply drops a value. 3.6 liters. The Corolla is among the very few hybrids that offer two engines, the 1.8 lithium battery, and the more powerful 2.0 nickel battery.
Declared consumption: 3.6 l / 100 km
Combined Power: 122 HP
Weight: 1,260kg
CO2 emissions: 83g/km
Price: Starts from 32500 Dollars
Hyundai Ioniq Hybrid
© Hyundai.news
The first generation of the Hyundai Ioniq, now nearing the end of its career, was one of the first "green" cars built on a multi-energy platform designed for varying degrees of electrification and the first to offer a full hybrid. The Ioniq Hybrid is one of the best in its class and among the most interesting in price, performance, and fuel consumption. It can serve as an alternative to the Prius.
It delivers fuel economy of 4.2 L/100km city and 4.0 L/100km highway when configured with Blue trim.
Declared consumption: 4.1 l/100 km
Combined Power: 147 HP
Weight: 1,445kg
CO2 emissions: 96g/km
Price: Starts from 19000 dollars
Toyota Prius Hybrid XW50 Facelift
The Toyota Prius is the best-selling hybrid car in the world. Almost thirty years after the debut of the first generation ('95), the Toyota Prius hybrid remains very close to the top of the class in efficiency ratings.
Its internal combustion engine uses a 4-cylinder 2ZR-FXE DOHC engine. The volume is 1.8 liters. Maximum power is 98 hp at 5200 rpm. The torque reaches 142 Nm.
When driving on the highway, about 4.0 liters will be consumed per 100 km, and fuel consumption per 100 km is 4.4 liters of gasoline in the city. The combined cycle requires 4.2 liters of fuel.
Declared consumption: 4.2 l / 100 km
Combined Power: 122 HP
Weight: 1,450kg
CO2 emissions: 84g/km
Starting price: from 32000 dollars
Renault Clio E-Tech Hybrid
The Renault Clio E-Tech Hybrid is the only non-Japanese in the lineup and the first Renault to install the new hybrid system with a clutchless multimode gearbox in the first version that improves it in the best way.
This version has two electric motors and a thermal motor of 1.6 liters and 91 CV; As is an automatic gearbox with no clutch or synchronizer (one of the electric motors is in charge of that task).
In terms of performance, they are very reasonable, with an acceleration from 0 to 100 km/h in 9.9 seconds, a top speed of 186 km/h, and a consumption of 4.3 L/100. Its poise on the road reminds it of a compact.
Claimed consumption: 4.3 l / 100 km
Combined Power: 140 HP
Weight: 1,313kg
CO2 emissions: 97g/km
Price Starts from 27000 dollars
Hyundai Elantra Hybrid
The new Hyundai Elantra released for 2022 has grabbed attention with its impressive finish and advanced features. The vehicle also has a hybrid version for the first time in its history. According to Hyundai's official website, the hybrid Elantra gets 4.4 liters / 100 km. It has excellent fuel efficiency. It can travel up to 955 km after a full tank.
Here, the SmartStream 1.6L gasoline engine is paired with a 32-kW electric motor, delivering an efficient cruise of a combined 139 horsepower and 195 lb.-ft. The torque figure of the vehicle has also been announced as 264 Nm. These values seem to be quite sufficient for this compact sedan.
Declared consumption: 4.4 l/100 km
Combined Power: 139 HP
Weight: 1,345kg
CO2 emissions: 103g/km
Price: Starts from 24,000 dollars
Kia Niro 1.6 GDI Hybrid
The Kia Niro has the same platform as the Hyundai Ioniq, and like her, it launched in 3 versions, full hybrid, plug-in, and electric, with almost identical looks. The difference is that his case has developed a cross-sectional body, shorter but taller and more spacious, lighter, and allows fewer emissions.
With a claimed average fuel consumption of 4.6 l/100 km according to factory data, the Niro Hybrid has carbon dioxide emissions of 107g/km.
The Kia Niro Hybrid model has a 1.6 GDI petrol engine and an electric motor with a 64.8Kwh lithium-ion battery. Both can deliver a total power of 141 PS and 265 Nm of torque.
The 2022 Kia Niro Hybrid is on the market with a starting price of $24,690.
Declared consumption: 4.6 l / 100 km
Combined Power: 141 HP
Weight: 1,415kg
CO2 emissions: 107g/km
Price: Starts from $24,690
Honda Jazz 1.5 e:HEV
The latest generation of the small and versatile Japanese minivan Honda Jazz is purely hybrid and comes with one of the most interesting systems: the HEV system.
It includes a 1.5-liter naturally aspirated petrol engine that runs on the Atkinson cycle and generates 98 horsepower and 127 Nm of torque. Two electric motors are connected to the main motor and operates in generator mode, while the other generates 109 hp. and 253 Nm of maximum traction and torque at the front wheels.
The hatchback's hybrid drive can work in three modes: Engine drive – the four petals are connected directly to the wheels via an innovative transmission with a fixed gear ratio, a set of gears, and a clutch; Hybrid Drive – The internal combustion engine feeds an electric motor-generator, which in turn powers the traction motor.
The electric motor is connected directly to the lithium-ion battery. After 9.4 seconds, the first "hundred" of the five doors is exchanged, reaching a maximum speed of 175 km/h, and the combined cycle consumes an average of 4.5 liters of fuel for every 100 km.
Declared consumption: 4.5/100 km
Combined Power: 109 HP
Weight: 1,300kg
CO2 emissions: 102g/km
Price: Starts from 25,000 euros
Honda Civic e: HEV
The new-generation Honda Civic only comes with a single hybrid engine. It is a good choice for those who want a highly efficient hybrid car.
It has a 2.0 Atkinson cycle gasoline engine that acts as a generator to power the electric motor, which can drive the car if needed. The engine produces 184 PS of power and 315 Nm of torque. It is transferred to the front wheels by Honda's fixed gear system.
Its electric motors boast a 36 kg 72-cell battery with a total capacity of 1 kWh. Both are linked and controlled by specific software. The software also allows the car to switch automatically between EV, hybrid, and petrol modes. The driver can choose between Eco, Normal, Sport, and Personal modes.
With this combination, the Japanese manufacturer guarantees a fuel consumption of around 4.7 l/100km.
This Honda isn't a cheap hybrid; its entry-level version starts at $40,000.
Claimed consumption: 4.7 l/100 km
Combined Power: 184 HP
Weight: 1412 kg
CO2 emissions: 108 g/km
Price starts from 40000 dollars
What are the Pros and Cons of hybrids
Pros:
Minimum fuel consumption.
Most hybrid models consume 30-50% less gasoline or diesel than cars that run solely on internal combustion engines. This high level of savings is due to the electric motor operating at low speed.
High environmental friendliness.
Hybrid vehicles are responsible for reducing CO2 emissions to the atmosphere. Although the emissions of a single vehicle are negligible, if many people switch to hybrid, emissions will reduce significantly.
Low noise level.
Being in the cabin of a hybrid car, sometimes you can't hear the engine running.
Favorable purchase conditions.
Governments in many countries provide incentives for those who buy these because of their environmental friendliness.
The long service life of engine components.
Thanks to the electric motor, the internal combustion engine and braking system wear more slowly than in diesel and petrol cars.
Cons:
High cost.
Hybrid cars are 30-50% more expensive than their diesel and petrol counterparts, which is why they are not in great demand in some countries.
Expensive repair
Hybrid vehicles charge more for services in many countries than standard "diesel" or "petrol" vehicles. In addition, batteries fail over time, and their replacement costs are high.
Despite the disadvantages of hybrid cars, it appears that many countries are concerned about hybrid vehicles considering reasons such as fossil fuel depletion, air pollution, and global warming. In particular, some European countries have announced that they will use normal vehicles in a few years. Therefore, the cost of these vehicles is likely to decrease a lot in the future.